Put this growing collection of positive SING-ALONG songs to work! These are good songs we can learn to sing at any age and cherish for a lifetime.
Our sing-along collection includes gospel, folk and original songs. Most posts include a Bible lesson (the "sermon") to make the songs even more meaningful.
I suggest you start by clicking any song title listed under Recent Lessons & Songs located elsewhere on this page. You can also search for songs alphabetically using the A-Z Song List link located in the navigation bar.
What's available
The songs and song sheets are all free, and all online. People learn differently, so I'm posting songs as videos, audio recordings, and print. Here's where to find them: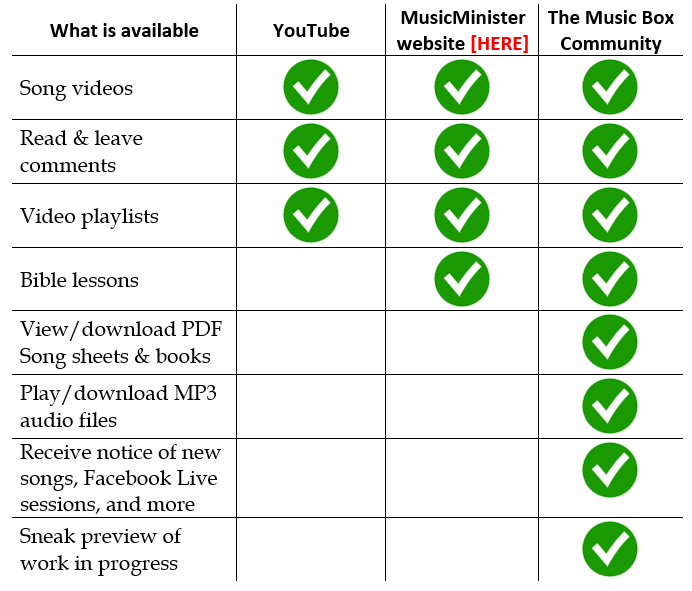 YouTube ~~~ MusicMinister Songs ~~~ The Music Box ~~~ Song of the Week
The Music Box Community
For those of you who share my interest in this music ministry, I offer "The Music Box" where you'll find all the things listed in the table above — all free. Just tell me where to send the access information. You'll also get a "Song of the Week" note from me with a link to a new or featured song and lesson. Check it out right now by clicking this blue "Get The Music Box" button.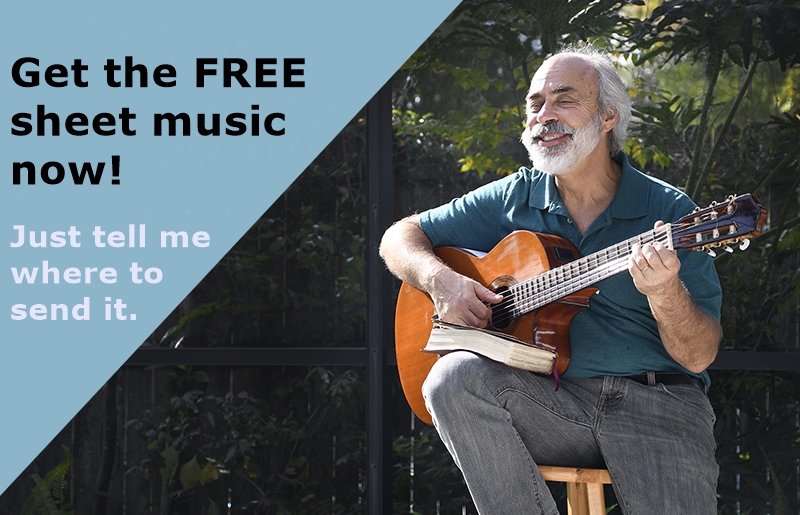 CONTACT ME by leaving a comment on any song post. I'll get back with you.