Some artistic works enter public view and never change. Not so with this hymn. It used to have a different title. It is sung using at least two different melodies. Historians offer guesses on who wrote it. It had seven verses, but only about three remain popular. (I include four verses here — can you spot the unfamiliar one?) Please sing along with the video, then come back for a chat on praying in a closet.
It's amazing how much can get done
The words to this hymn were written by "Author: K. (1787)". Most likely "K." was Robert Keene, a music minister at a Baptist church in England pastored for 63 years (!) by John Rippon. Rippon published a collection of hymns, and this one appeared in it, along with a few other hymns also credited to someone known only as "K". Later on, in a different hymnal, a man named George Keith was given credit for this hymn. Historians simply are not sure who wrote it.
In a world where so many people crave attention, it's refreshing to recognize that such a wonderful work was not done for fame or fortune, but rather to help people know and worship God and His Son, Jesus Christ. Many highly productive and successful lives were built on such generosity.
Matthew 6 records Jesus teaching, "Take heed that ye do not your alms before men, to be seen of them: otherwise ye have no reward of your Father which is in heaven." He says, "Do good works and pray — but not to get other's attention." (Continue reading to hear Jesus teach about praying in a closet.)
A good lesson! If what we own (or what we do) is valuable to us mostly because of the attention, complements — even envy — it generates, beware! That's not a good foundation for our time or affection!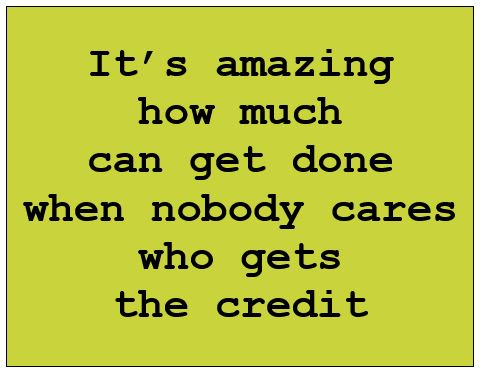 "Exceedingly Great and Precious Promises"
The greeting which opens the book of 2 Peter includes these words:
Grace and peace be multiplied to you in the knowledge of God and of Jesus our Lord, as His divine power has given to us all things that pertain to life and godliness, through the knowledge of Him who called us by glory and virtue, by which have been given to us exceedingly great and precious promises, that through these you may be partakers of the divine nature, having escaped the corruption that is in the world through lust.
I learned this hymn was first published with the title "Exceedingly Great and Precious Promises". It had seven verses, and each were built on powerful promises from the Bible. It is easy to understand how this hymn would have been given that name!
The first verse sets the stage: God's Word is a firm foundation and complete guide for those who turn to Jesus for refuge. We could find many promises in the Bible to go along with this hymn's first verse.
Isaiah 41:10 gets us rolling into the hymn's second verse:
Fear thou not; for I am with thee: be not dismayed; for I am thy God: I will strengthen thee; yea, I will help thee; yea, I will uphold thee with the right hand of my righteousness.
What a wonderful approach to hymn writing: SING GOD'S EXCEEDINGLY GREAT AND PRECIOUS PROMISES!
Songs like this are wonderful to have:
. . . bubbling in our hearts and
running through our minds
as we go through days
in such crazy times . . .
God bless you lots!
–Dale R.
---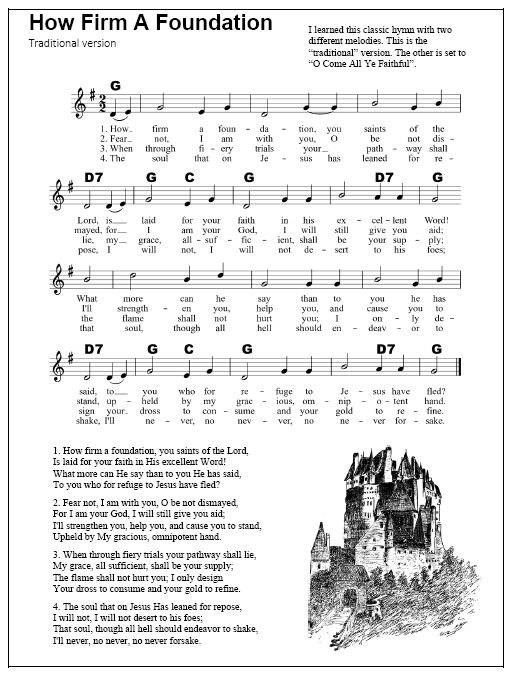 LYRICS: How Firm A Foundation
Author: K. (1787)

1. How firm a foundation, you saints of the Lord,
Is laid for your faith in His excellent Word!
What more can He say than to you He has said,
To you who for refuge to Jesus have fled?

2. Fear not, I am with you, O be not dismayed,
For I am your God, I will still give you aid;
I'll strengthen you, help you, and cause you to stand,
Upheld by My gracious, omnipotent hand.

3. When through fiery trials your pathway shall lie,
My grace, all sufficient, shall be your supply;
The flame shall not hurt you; I only design
Your dross to consume and your gold to refine.

4. The soul that on Jesus Has leaned for repose,
I will not, I will not desert to his foes;
That soul, though all hell should endeavor to shake,
I'll never, no never, no never forsake.

What do you think?
Please jot a note in the "Leave a reply" spot below.
Please subscribe!
I send subscribers a quick note each week when a new "sermon & song" is added to this growing collection. Might be JUST THE SONG you were looking for! Don't miss out. Just click the blue "Get The Music Box" button [below] and tell me where to send your note. You will also instantly gain access to free stuff that goes along with this Music Minister site. Simple instructions on the other side of the little blue button. Please subscribe! THANKS! – Dale R.