Thousands of people have sung this song during alter calls — at Billy Graham crusades and others. It's been one of my favorites as long as I can remember. Give it a listen, then please come back for more.
The writer's story
Charlotte Elliot, was born in England in 1789. She was smart, imaginative, and good with words — but was sick much of her life, lacking strength to join in work or play with others. Her nephew said she was "as full of eager interest as any of them, but physically fit for nothing." She endured much suffering with admirable patience. Her difficult struggle with physical weakness also challenged her emotionally and spiritually.
Elliot wrote this song at age 45 while working through a particularly vexing frustration. She was too feeble to help her friends put on a charity event. She felt like her life was worthless. The song is about the unworthiness of sinners and merciful grace of our Savior — but ALSO she had in mind her own lack of ability to participate in "normal" human activity. For her, this song was a declaration of thanksgiving and assurance that even as a weak invalid, "just as she was" the Savior valued her and accepted her. That meant a lot to her, and knowing all this makes the song even richer for us.
Songs that serve
All songs posted on this site have something in common: they are all songs that serve — not as nice background music or dance tunes with a good beat; instead, they serve to help us carry God's word in our minds which helps us in our walk with God.
If they ever issue a major prize for the song that served the most people the most times, "Just As I Am, Without One Plea" could easily win. Consider this excerpt from Wikipedia on Charlotte Elliott: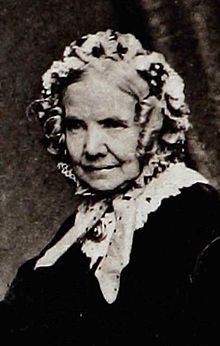 " Charlotte Elliott wrote about 150 hymns and many poems, some of which were printed anonymously, with Just As I Am probably the best known. Dr Billy Graham wrote that his team used this hymn in almost every one of their crusades, since it presented "the strongest possible Biblical basis for the call of Christ." The historian of hymnody Kenneth Osbeck wrote that Just As I Am had "touched more hearts and influenced more people for Christ than any other song ever written." Christian writer Lorella Rouster called it "an amazing legacy for an invalid woman who suffered from depression and felt useless to God's service."
From: https://en.wikipedia.org/wiki/Charlotte_Elliott
You might say this hymn, "Just As I Am, Without A Plea" has been a stunning success — a hit! You can understand why I wanted to include it in this collection of good songs to know and love.
God bless you lots!
-Dale R.
---
LYRICS: Just As I Am, Without One Plea
Text: Charlotte Elliot, 1836
Tune: William B. Bradbury, 1849

Just as I am, without one plea,
But that Thy blood was shed for me,
And that Thou bidst me come to Thee,
O Lamb of God, I come, I come.

Just as I am, and waiting not
To rid my soul of one dark blot,
To Thee whose blood can cleanse each spot,
O Lamb of God, I come, I come.

Just as I am, though tossed about
With many a conflict, many a doubt,
Fightings and fears within, without,
O Lamb of God, I come, I come.

Just as I am, Thou wilt receive,
Wilt welcome, pardon, cleanse, relieve;
Because Thy promise I believe,
O Lamb of God, I come, I come.

Just as I am, Thy love unknown
Hath broken every barrier down;
Now, to be Thine, yea, Thine alone,
O Lamb of God, I come, I come.

What do you think?
What memories do you attach to this song? Please jot a note in the "Leave a reply" spot below.
Please subscribe!
PLEASE SUBSCRIBE to get immediate 24 x 7 access to free stuff from "The Music Box" AND to be part of this growing community of "sermon & song" fans! Just click "Get The Music Box" button [below] for quick details. It will take a few seconds. Super easy – barely an inconvenience.
THANKS! – Dale