I'm writing at the time people make New Year's resolutions.
Problem: New Year's Day only happens one time each year!
Here's an idea:
make new day's resolutions
Resolve today — each day —- to look up and behold the glory of the Lord. Here's a song about that. Give it a spin, then come back for more. ?
Look here!
Everyone looks at SOMETHING.
NEWS FLASH: We humans were designed to be able to change what we look at. We might be surprised how much happiness we'd experience if we would chose to look at good things more.
In life we'll stumble upon corrosive things NOT worth looking at. When we do, we can deliberately change our focus. It is a mistake to just keep looking and think there is no damage or time wasted because — after all — WE are disgusted by the questionable stuff we are gazing at.
Seeing things bigger
Try this focus experiment:

1) Close one eye and hold your thumb as far from your other eye as you can. You see your thumb and other things, too.

2) Next, pull your thumb up close to your eye, so your thumb is all you see.
Your thumb did not actually change in size, but you see it bigger as it gets closer.
As you get closer to things they look bigger
We can use this idea to help us see good things bigger.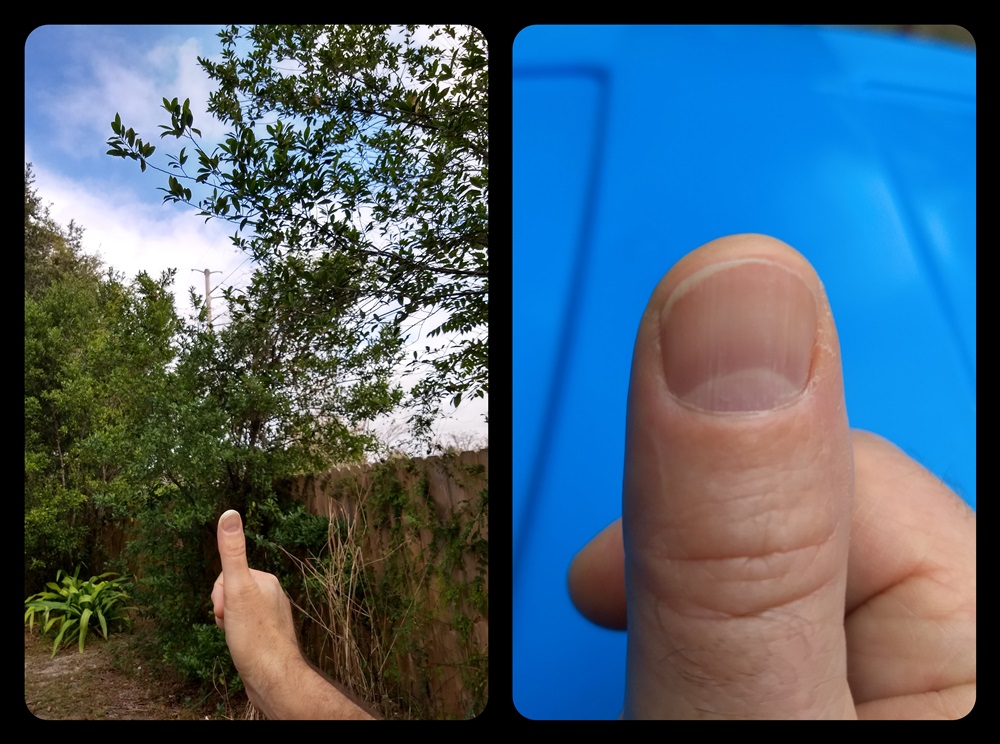 Turn your eyes upon Jesus
Our song gives us the wise suggestion to focus on Jesus. As we get closer to him, he becomes bigger in our sight. That is a good thing!
Here are some ways to turn our eyes on Jesus:
Read about Jesus in the Bible.
Accept God's gift of salvation.
The Bible says when we get saved we gain the ability to know spiritual things. You do not have to be saved to read the Bible, but what a difference it makes to your ability to understand what you are reading!
Learn to recognize His works in you and around you.
Godly artists have done paintings, sculpture and music that can help us get our vision up. Look at the Hallelujah Chorus post to see powerful examples of inspirational art and music!
Resolutions
This year,
this week,
this day,
this minute,
let us resolve to turn our eyes upon Jesus. The things of Earth will grow strangely dim in the light of his glory and grace.

God bless you lots
-Dale R.
---
LYRICS: Turn Your Eyes upon Jesus
Text & Tune: Helen H. Lemmel (1864-1961)

O soul, are you weary and troubled?
No light in the darkness you see?
There's light for a look at the Savior,
And life more abundant and free!

Refrain:
Turn your eyes upon Jesus,
Look full in His wonderful face,
And the things of earth will grow strangely dim,
In the light of His glory and grace.

Through death into life everlasting
He passed, and we follow Him there;
O'er us sin no more hath dominion—
For more than conqu'rors we are!

His Word shall not fail you—He promised;
Believe Him, and all will be well:0
Then go to a world that is dying,
His perfect salvation to tell!

What do you think?
What do you do to see Jesus bigger? Please jot a note in the "Leave a reply" spot below.
Please subscribe! Check out page of free stuff!
More than 60 songs on this site now! Please accept my invitation to be part of this "sermon and song" gang, to watch it grow, to share with others, and to suggest ideas as things develop. AND did you know there is lots of free stuff for subscribers? Check it out by clicking the "Get The Music Box" button [below] and read the note I wrote there. God bless ya!!! – Dale