A carol with all the good stuff
A wonderful Christmas carol — upbeat, with angels, shepherds … and JESUS CHRIST!!! Please give it a "sing-along" listen, and come back for more.
I love Christmas
Family. Decorations. Warmth. Hot chocolate. Gifts. Peace on Earth, good will toward men. Christ the Savior is born. I cannot visit my memories long without landing in the middle of Christmas. I can't imagine what life would be like without it.
Truth and tradition
My first 20 Christmases were celebrated at home in wintry Minnesota, so, of course, there was snow.
Snow absorbs sound. A cold, snowy evening is quieter, almost reverent — perfect for joyful meditation and celebration of the birth of Christ, the Messiah, the Newborn King. I was sure the snow in Bethlehem on that first Christmas must have been been peaceful and amazing, just like what I grew up with.
As I got older I began to learn not everything I had learned about Christmas was biblicaly or historically accurate. Santa was not a big problem for me — I think I always understood him to be more of a trademark than real. (Though I've come to admire the "real" St. Nicholas that lived and ministered long before the world knew him as a jolly sleigh-bell ringer with a white beard, red suit, and nose to match.) I've learned the Bible does not say there were three wise men at the birth of Jesus. The Magi probably visited over a year later. The star of Bethlehem was real, but was significant only to a trained eye. The Magi probably learned what to look for because years before Daniel, in captivity, probably taught about it, and the information got passed down through generations to the Magi.
It's even highly doubtful that the quieting snow I so loved was there — many scholars believe Jesus Christ was not born in the winter.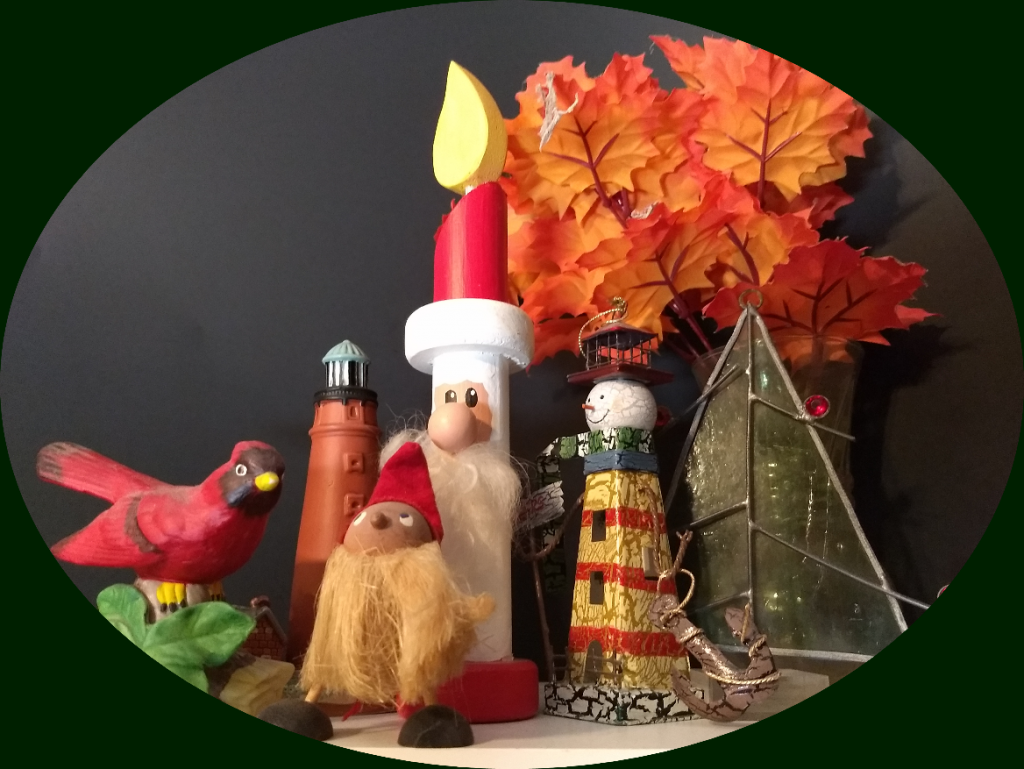 Not blown out of the saddle
So, must we despair that Santa and snow might need to be set aside for Christmas? Not at all! What's left? The very best of the very BEST! Jesus Christ is born! God's promises of the coming Messiah came to pass, and the plan for everlasting life is on track, full steam ahead!
Unbelief didn't stop Jesus Christ from coming the first time
and we know He's coming again!
♫♪Angels We Have Heard On High♫♪
This wonderful carol combines joy, praise, angels, shepherds, and the birth of our Lord and Savior, Jesus Christ. It's … just … perfect! I hope YOU are blessed this Christmas with all the joys this season traditionally holds! And most especially, with all the joys Jesus Christ brings!
Gloria in Excelsis Deo — (Glory be to God on high) — SING IT
God bless you lots!
Dale R.
---
LYRICS: Angels We Have Heard on High

Angels we have heard on high
Sweetly singing o'er the plains,
And the mountains in reply
Echoing their joyous strains.

Gloria, in excelsis Deo!
Gloria, in excelsis Deo!

Shepherds, why this jubilee?
Why your joyous strains prolong?
What the gladsome tidings be
Which inspire your heav'nly song?

Come to Bethlehem and see
Christ Whose birth the angels sing;
Come, adore on bended knee,
Christ the Lord, the newborn King.

Your thoughts?
What do you love most about Christmas? Please jot a note in the "Leave a reply" spot below.
---
May I tell you when new songs are posted here?
May I send you the key to print-ready song sheets and MP3 audio files you can download FREE?
Get the link NOW. Just click "Get The Music Box" button below and I'll tell you how.